50/60 Hz or 60/50 Hz Frequency converter – CF range
50/60 Hz or 60/50 Hz Frequency converter – CF range
The CF range of converters ensures the frequency and voltage conversion for AC networks.
This new range of frequency converters, designed to work in severe environments, are the result of years of experience in designing on-board electronic systems.
Main applications
Industrial version: Supplies all types of electrical equipment, frequency tests, motors…

Marine version: On-board network supply in 50 or 60Hz depending on shore supply.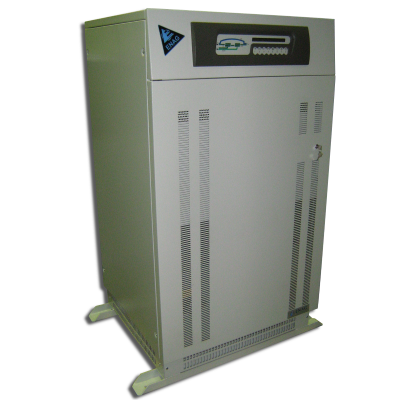 Additional information
| | |
| --- | --- |
| Market | |
| Type of housing | |
| Input voltage | Single-phase AC, Three-phase AC |
| Output voltage | Single-phase AC, Three-phase AC |
| Output current | |
| Power KVA | 0 to 0,9KVA, 1KVA to 4,9KVA, 5KVA to 9,9KVA, 10KVA to 20KVA, 20KVA to 50KVA, > 50KVA |