Battery Charger – CDS3 range
Battery Charger – CDS3 range
The CDS3 battery charger range is designed to bring to more innovation for your installation:
• An extended range of charger powers
• 11 battery settings such as Lead-sealed, Calcium-Lead, AGM, Gel, etc.
• Additional remote information for batteries and charger state
• Additional terminal to connect an external battery isolator for additional battery banks
• High level of efficiency.
• Power-sharing function (parallel-mounting) for up to 6 chargers.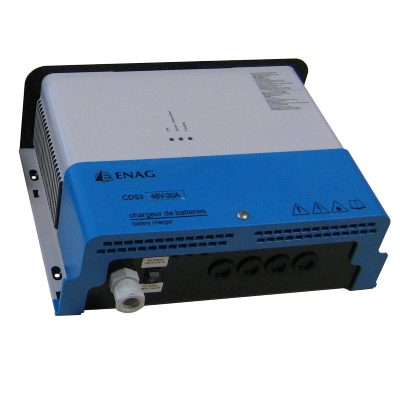 This product is present in the markets
Accessories